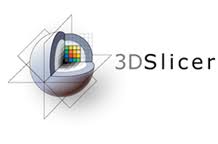 3D Slicer Open source software
3D Slicer is a fabulous open source platform for working with DICOM data and the latest 4.10.2 version has an excellent VR plugin that allows you to very easily experience DICOM data in virtual reality. Team member Dr Gabor Fictinger is one of the founding members and primary developers of 3D Slicer. Know Thyself is currently working to create a new VR plugin with additional functionality and aesthetic control.
VTKUnity Package

Unity is a powerful game development platform which allows you to create powerful VR and AR experiences. There is now a package available that allows you to import DICOM data into a Unity project READ MORE . Team member Professor Kumar Punithakumar has also written a number of scripts to work with DICOM in Unity which are the foundation of Deep Connection, Je Te Tiens, Tu Me Tiens and also the work in progress My Data Body project.
COMING SOON (hopefully Jan 2022) – We will share our Unity scripts for working with DICOM and other personal data in VR & step by step video demonstrations.
Voyant Tools
Team member Professor Geoffrey Rockwell created an online text Voyant Tools with his collaborator Stefan Sinclair. Voyant Tools are a web-based text reading and analysis environment. It is a scholarly project that is designed to facilitate reading and interpretive practices for digital humanities students and scholars as well as for the general public.